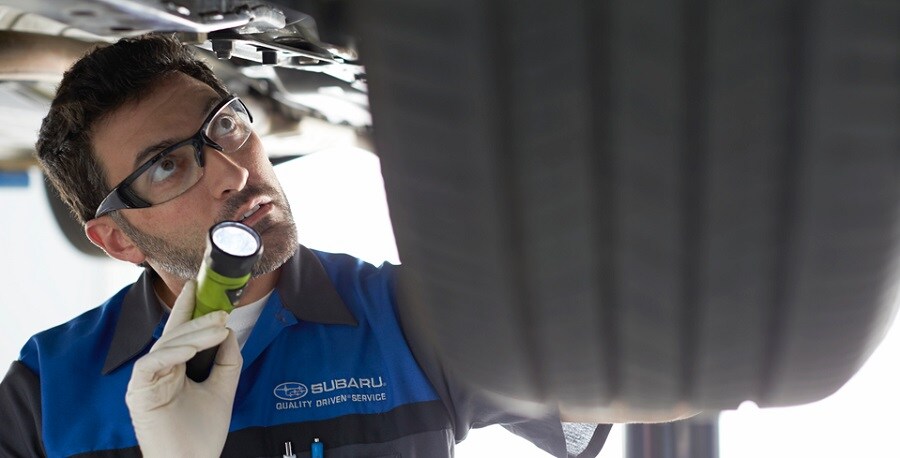 Learn Why it's Important to Regularly Rotate Your Tires
If you're looking to maximize the life of your tires, you absolutely want to make sure to rotate them on a regular basis so as to ensure even tire wear. You see, most vehicles put a heavier load on the front tires -- due to the engine being under the hood -- than the tires at the rear. Add in the facts that braking adds more wear and tear to the front tires, and turning causes them to wear even more unevenly, and you can quickly run through the front tires if you leave them in place -- shortening their lifespan by thousands of miles. This, in turn, leads to you spending more money on tires -- and much sooner than you need to.
Fortunately, rotating your tires keeps them from wearing unevenly, and has the added benefit of providing you with a smoother riding vehicle that handles better -- and more safely. Given that tire rotation and balancing is significantly less expensive than purchasing new tires, it just makes sense to rotate them on a regular basis.
When Do I Need to Rotate My Tires?
So, the question is: "how often should I rotate my tires, and how do I go about it?" Most manufacturers will provide you with a specific schedule, but a good rule of thumb is to rotate them at least every 6,000 to 8,000 miles. Fortunately, the factory-trained expert technicians in the Service Center at Kerbeck Subaru are experts at taking care of this procedure, making sure to balance the tires as needed, while also checking and adjusting air pressure as needed. We suggest that you consider having out technicians rotate your tires every other time you bring your Subaru in for an oil change, which makes it easy to stick to a sensible maintenance schedule.
As you contact us to arrange for your next Subaru service appointment, make sure to take a quick look at our online service specials. These offers, which change regularly, are a great opportunity to save some money on essential services that help extend the length of your Subaru's lifespan.
Service Amenities
Not only do we provide expert Subaru care, we are proud to offer these added benefits that make us different than the rest:
24/7 online scheduling
Complimentary refreshments
Family Owned and Operated for Over 40 Years
Free shuttle service
Loaner cars available
Onsite body shop
Wi-Fi
Hours
Monday

9:00AM - 8:00PM

Tuesday

9:00AM - 8:00PM

Wednesday

9:00AM - 8:00PM

Thursday

9:00AM - 8:00PM

Friday

9:00AM - 8:00PM

Saturday

9:00AM - 7:00PM

Sunday

Closed