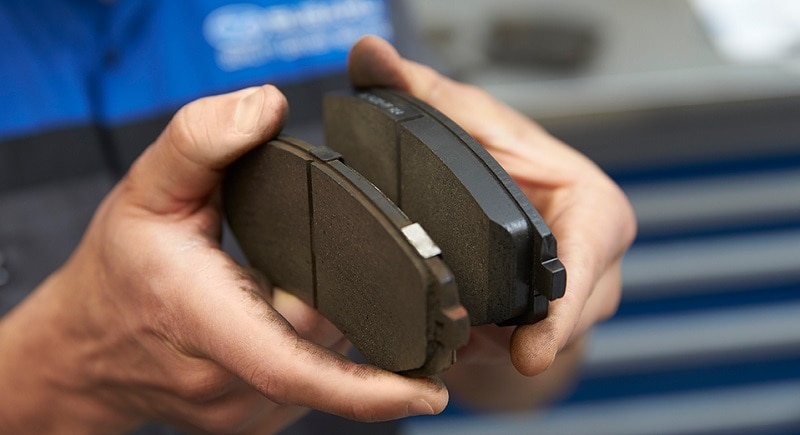 Kerbeck Subaru is the Place to Go for All Your Brake Service Needs in Pleasantville
It probably goes without saying that your vehicle's ability to go is only as good as its ability to stop. Your brakes are essential safety features and they, like any other component in your vehicle, need regular service to make sure they have the stopping power required to help you stay out of harm's way on the road. If you see, hear, or feel a problem with your brakes, you can depend on our service team here at Kerbeck Subaru to take care of it and get you safely back out on the road.
When to Replace Your Brakes
Unfortunately, your brakes don't last forever. They wear down over time due to everyday use and eventually need to be replaced to maintain your vehicle's stopping ability. So, how can you tell when your brakes need attention? Here are a few things to watch out for:
Brake Pads: You can check your brake pads in between your wheels' spokes to see how much life they have left in them. If your brake pads are less than a quarter of an inch thick, you should bring your vehicle in to have the brakes inspected.
Spongy Brakes: If your brakes don't feel as responsive as they should and braking feels soft or spongy, it's time to bring your vehicle in so we can make sure your brakes are working properly.
Unusual Sounds: Your brakes shouldn't make noise unless they have a problem, so be sure to keep an ear out for any strange sounds when you engage the brakes such as squealing, screeching, grinding, or growling. These sounds could indicate that your brakes are in an unsafe state and could also point to damage, so it's best to get this addressed before the issue worsens.
Where to Get Your Brakes Serviced and Replaced
Our service center is equipped to maintain and replace your brakes so you can drive safely and confidently. Schedule service today and don't forget to check our service specials for deals on brake service!
Service Amenities
Not only do we provide expert Subaru care, we are proud to offer these added benefits that make us different than the rest:
24/7 online scheduling
Complimentary refreshments
Family Owned and Operated for Over 40 Years
Free shuttle service
Loaner cars available
Onsite body shop
Wi-Fi
Hours
Monday

8:00AM - 5:00PM

Tuesday

8:00AM - 5:00PM

Wednesday

8:00AM - 7:00PM

Thursday

8:00AM - 5:00PM

Friday

8:00AM - 5:00PM

Saturday

8:00AM - 5:00PM

Sunday

Closed