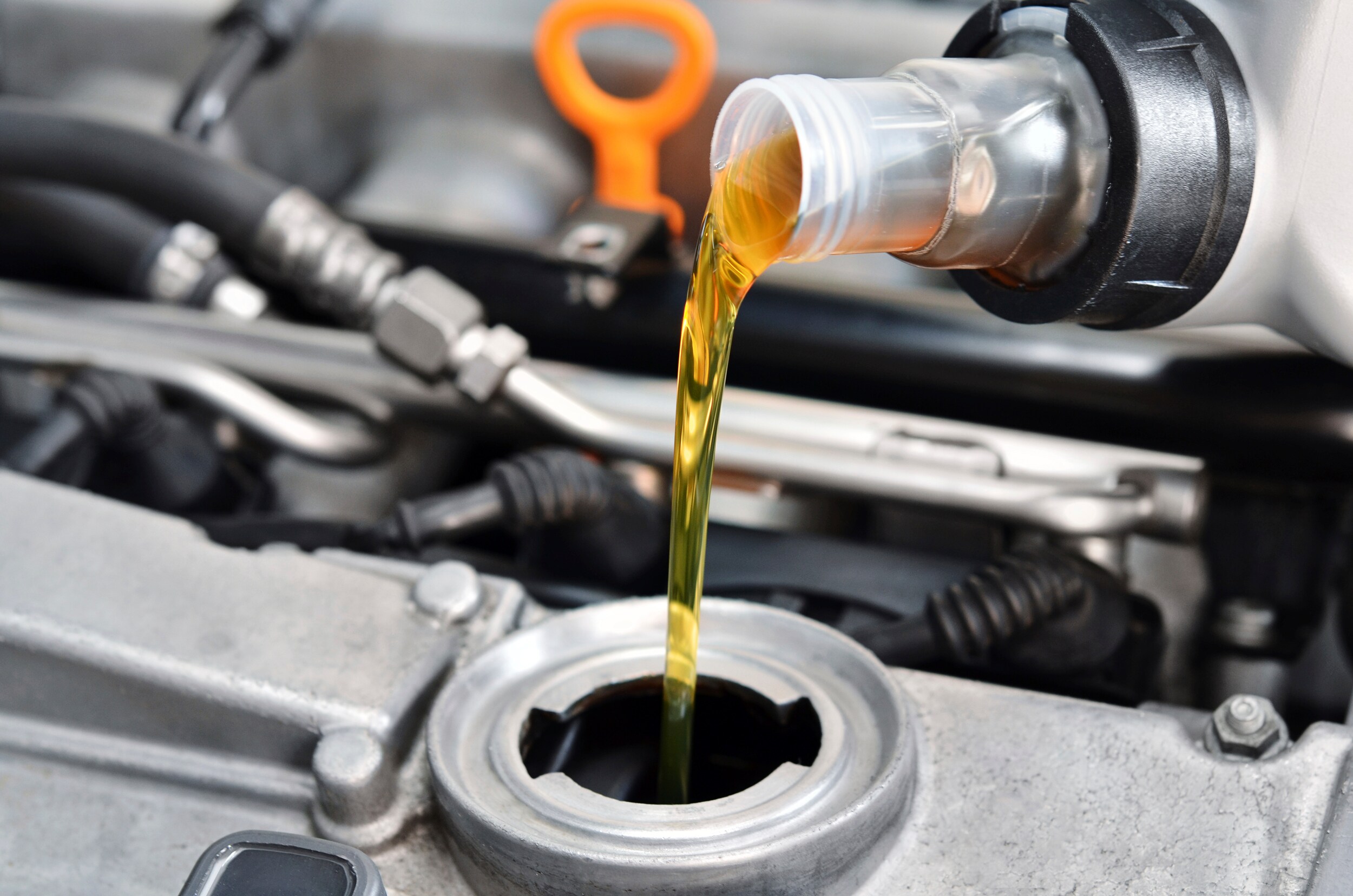 Oil changes are an important part of car maintenance. Your engine's oil not only lubricates your engine's parts, but it also cleans and cools the parts along the way. If you wait too long to have your oil changed, the oil will become too thin or sludgy and will cause more expensive problems down the road.
When Should I Get My Oil Changed?
While each vehicle is different, there are a few signs that your oil needs to be changed.
The Oil Hasn't Been Changed in a While - Most vehicles should have their oil changed every 5,000 to 7,000 miles. If it's been a while since your last oil change, you should check to make sure it is still clean and full.
Black and Gritty Oil - New engine oil is the color of honey. With use, it does turn dark over time. When you check your oil, if it's dark AND it has particles mixed in the oil, it's time to have it changed.
Low Oil Level - If you check the oil and it's below the recommended line, you'll need to have it filled and inspected for leaks. The oil can't just be refilled, though, it needs to be changed completely.
The Oil Change Light Comes On - Most newer Subaru models contain an oil change light that will illuminate when the system senses it's time for an oil change. Don't ignore the light and schedule an appointment as soon as possible.
Whether you have a new Subaru, such as the Subaru Forester, Crosstrek, Impreza, or Outback, or you're driving an older version, we recommend scheduling a service appointment at our Kerbeck Subaru dealership. We'd love to help every Pleasantville, Egg Harbor Township, Atlantic City, Absecon, and Mays Landing area driver with their car service today!