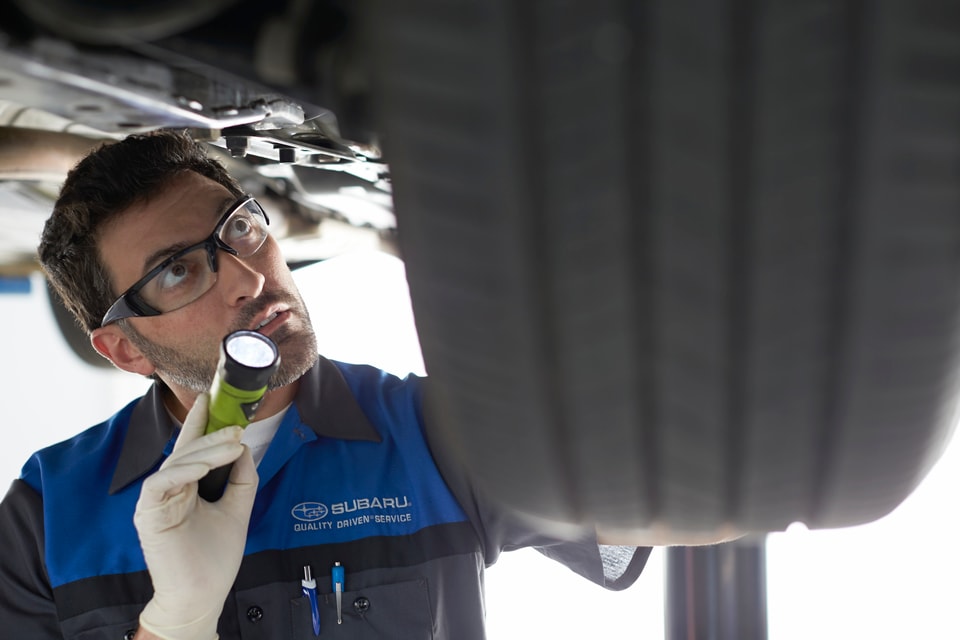 ​
Summer is officially here, so it's time to gear up your Subaru and start planning out all those exciting adventures you had buzzing in your head while winter took its time letting itself out. But before you head off on your next big vacation or relaxing getaway, it's important to make sure your car is ready for the trip.
Season changes can have ill effects on your vehicle, but some routine maintenance at our service center will have your ride running smoothly and ready to go in no time. All you have to do is make an appointment and let our experts handle the rest.
Top Services at Kerbeck Subaru
Subaru service is essential no matter how you slice it, but here are a few of our most popular services:
Oil change: Most modern engines need an oil change every 5,000 to 7,500 miles or so (your owner's manual can give you a more precise figure). The point is to keep your engine clean, cool, and lubricated so it performs more efficiently and lasts longer.
Brake service: Whether you need your brakes changed or repaired or you just need a new set of brake pads, we can help you achieve the stopping power you need for a confidence-boosting driving experience.
New tires: If your current set of tires is on its way out or you need a different type of tires to suit your needs for the season, we can help you find high-quality brand-name tires at great prices.
Reach out to us today to schedule service or learn more about our other resources!